NEW PRODUCT HIGHLIGHTS
Storz / Ceriani Steering Damper Kits for V-Rod
Intended for H-D V-Rod models with Inverted style forks (2009-2015), this complete bolt-on kit features a 16 position adjustable, rebuild-able, racing quality steering damper. Billet aluminum CNC machined mounting brackets, all necessary hardware, and instructions are included.

The steering damper bodies feature a polished back anodized finish with gold adjustment knob and end caps. Fork tube clamps are available in silver or back anodized finish to match the forks.

The purpose of a steering damper is to dampen oscillations in the front fork assembly (aka "headshake") which can occur when the front wheel is deflected from its normal track by bumps, frame flex, tire reaction, etc.
P/N: HDVR-56 $435.00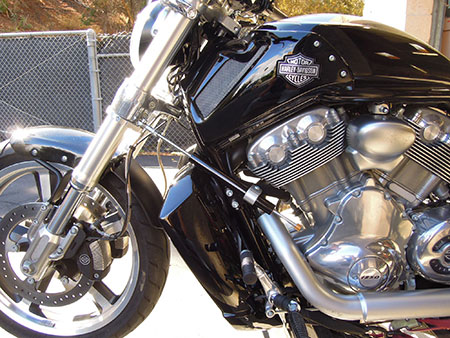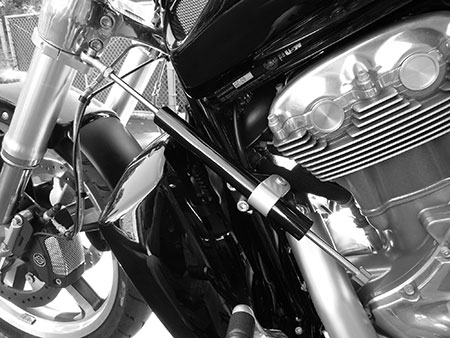 ---
Storz Performance, Inc.
239 South Olive Street - Ventura, CA 93001
Phone 805-641-9540 Fax 805-641-3650
The names STORZ ® and CERIANI ® are registered trademarks of Storz Performance, Inc. Any other product names in this catalog are the property of their respective holders. Contents of this catalog are Copyright 2017 by Storz Performance, Inc. All rights reserved, including the right to reproduce this catalog or portions thereof in any means electronic or mechanical without prior written permission from Storz Performance, Inc.